A New Normal in Hospital Waste Management
The last 12 months have presented our society at large with unprecedented challenges, and no more has this been felt than through NHS hospitals, Trusts and medical institutions. As an essential service provider to hundreds of patient-care facilities across the United Kingdom, we at Sharpsmart have become more acutely aware than ever of the vital role we play to support our healthcare partners and how critical it is to stay true to our path of innovation, pursuit of safer solutions and passion for service.   
Over the past year we have explored issues impacting hospitals, some of which we have captured throughout our blog - Infection control having a seat at the table in hospital waste discussions during an era where most of humanity is acutely aware of how many surfaces they've touched between hand washes, Supply chain shortages of disposable sharps containers and how this has impacted satellite COVID treatment centers, the new protocols of Safe clinical waste handling when infection control reigns supreme and healthcare facilities are facing significant cost inflations due to unnecessarily over-categorised clinical waste. As part of our ongoing commitment to supporting healthcare professionals understand the risks and opportunities surrounding healthcare waste management, we have created a "New Normal" hub which helps you navigate best-practice waste management for each healthcare waste stream, and considerations for every department – whether Facilities Teams, Infection Control, Procurement or Financial Management as we come out the other side of COVID.
---
TOPICS WE WILL COVER: 
02 / The Approach Sharpsmart Delivers to Hospitals
03 / A Hospital Waste Management Program with Sharpsmart
---
The New Normal Hub
THE "HUB" HOMEPAGE  
This is where you begin your journey. What does a New Modern Era look like in healthcare waste management? What should we keep, what should we let go of, and how do we together redefine modern benchmarks of safety, cleanliness and infection control for the next generation?
BY WASTE STREAM OR BY ROLE
This next step is on you, how do you want to navigate?
To explore the opportunities that await to radically rethink hospital waste streams, go to our Waste Streams hub to learn what a modern future might look like for cytotoxic waste or pharmaceuticals in your hospital.  
To explore waste service metrics that matter to your role, visit our Clinical Role hub to learn how you can think differently about waste management within your hospital to protect your staff and drive direct impact to your department's bottom line
---
The Approach Sharpsmart delivers to Hospitals

Hospital Waste Management is a multi-faceted service, and to effectively drive cost reductions, environmental impact and clinical results – an integrated program must be introduced that has performance metrics set in advance. As you work through our New Normal hub, you will quickly realise that Sharpsmart does not operate a "waste hauler" approach – we're passionate about integration, clinical partnerships and a process approach that magnifies the effectiveness of the Hospital, Trust or Framework we are partnering with. These are some of the aspects of our approach that we're most proud of: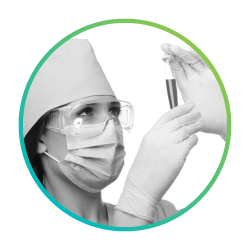 A Science Based Approach   
From Needlestick injury reduction to surface contamination and microbial counts in our clinical waste container cleaning and sanitisation processes, Sharpsmart leads the industry in safety and infection control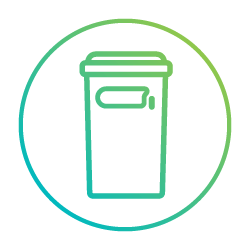 Waste Segregation and Education 
Through clinical waste audits, intentional bin placement, staff training and education and our TRACE waste tracking system, we drive best practice waste segregation, reducing compliance risk and lowering costs
Accountability to Results 
Our customised service level agreements are reviewed quarterly to ensure disciplines are upheld and that Sharpsmart is achieving the promised safety, environmental and cost-reduction outcomes proposed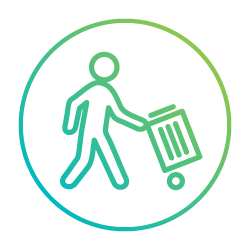 Space and Movement Optimisation
Through healthcare waste mapping and smart mobile solutions, we reduce injury and bin overfill risk, labour, patient interruptions, container exchanges and cross-contamination while optimising labour costs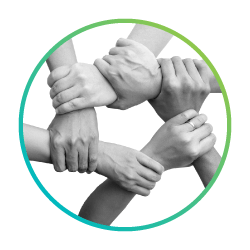 Supportive Account Management 
An expert dedicated team provide ongoing support and proactive account management: Regularly performed audits, consistent training, issue escalation, and the evaluation of data with actionable goals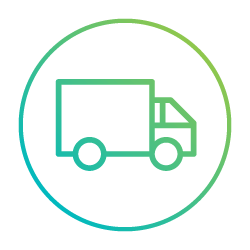 National Service Systemisation 
With 5 waste processing and logistics hubs across the UK, we are able to service nationally, delivering local ownership, transport efficiency and state-based compliance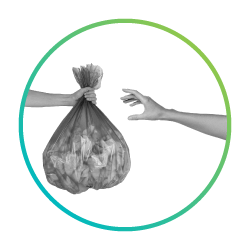 Reduced Waste Touches 
No bag tying, no box assembly, no decanting or consolidation of waste from patient-room bins. Our solutions dramatically reduce the number of touches of waste throughout a healthcare facility, minimising infection risk
Standardised Data and Reporting 
To drive change, KPI's are established for each waste stream to measure against both internal and external benchmarks such as pounds of waste per bed, CO2 emissions, or Adjusted Patient Days; KPI's are reviewed quarterly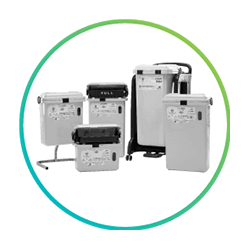 Clinically Engineered Containers 
Our sharps, pharmaceutical, clinical waste and cytotoxic waste containers lead the industry in safety, sustainability and sanitisation efficacy with peer reviewed accreditation in some of the world's leading medical journals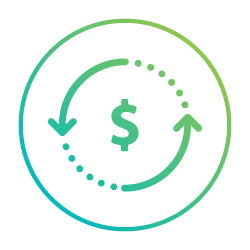 Reduced Total Cost of Ownership 
Through our four-walls impact model we drive reductions in waste volumes, labour hours, injuries, container turns, segregation infringements, and patient interruptions; our approach will reduce your overall costs
---

Explore a Hospital Waste Management Program with Sharpsmart

In 2002 we broke ground in the UK and won our first two hospitals with our Sharpsmart system. Back then we were a small band of passionate and visionary individuals who were dedicated to challenge the sub-par levels of needlestick safety in British healthcare – today our 900+ global team partners with hundreds of hospitals including some of the nation's leading healthcare systems such as Kings College Hospital, the Infection Prevention Society, Royal Free and the Royal College of Nursing – we've come a long way, but we haven't strayed from our roots – making healthcare safer.
 
If you're interested in exploring what a hospital waste management program looks like with Sharpsmart, we've love to connect you with one of our expert team. We are confident in our ability to meet and exceed your expectations of reliability, quality, and savings all within a needs-based commercial structure, as well as introducing a new modern standard that sets new benchmarks in safety, cleanliness and infection control.