Needlestick Injury Reduction Strategies in Hospitals

Hospitals are listed # 1 in the type of healthcare facilities incurring the highest number of needlestick injuries in the United Kingdom. Of the 100,000 reported needlestick and other sharps-related injuries incurred by healthcare workers every year (with many more going unreported) it has been estimated that needlestick injuries cost each NHS Trust £500,000 every year (an estimated £127m across England).
In a recent survey of 500 surgeons, it was found that 94% of practicing surgeons in the UK have either been personally impacted by a needlestick injury or have been exposed to an affected colleague, increasing their risk of infection. Only 2% of surgeons reported never having experienced a needlestick injury in the operating theatre. While a small sample size, this survey reinforces the fact that despite the improvements made in hospital safety protocol and advancements in needle technology, the risks for disease transmission through needlestick injuries are still very real. To lower needlestick injury rates, hospitals are now recognizing the need to be more aggressive in their sharps injury reduction strategies.
The facilitators of the EXPO-S.T.O.P study (Exposure Survey of Trends in Occupational Practice) interviewed clinicians from hospitals who had achieved a remarkably low needlestick injury rate. Through these 2017 surveys, some common themes emerged of what the most effective practices were for reducing exposure injuries.  
 Reduce risk of needlestick injuries by: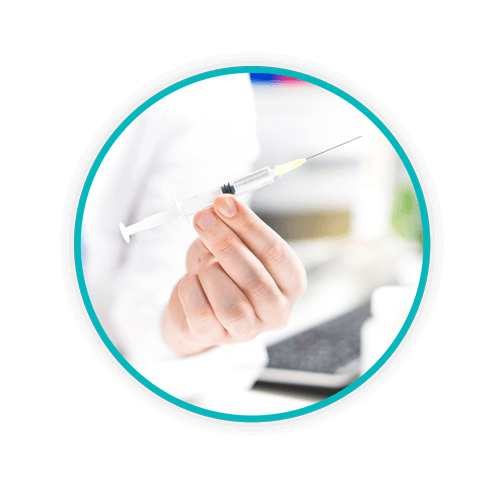 Providing education around sharps injury prevention and SED use, especially at the time of new employee orientation and each time an exposure is sustained
Creating a "no blame, no shame" culture to encourage staff to actively report sharps injuries  
Report and investigate all sharps injuries, identifying trends or patterns of sharps injury occurrence and completing thorough analysis with the participation of the injured staff
Publishing facility-wide sharps injury statistics regularly and making the data transparent to all staff
Setting sharps injury reduction goals—for example a goal of 10% reduction each year.
Promoting mindfulness during sharps procedures and reminding staff to slow down
Reviewing the facility's Exposure Control Plan annually, including the evaluation of SEDs and sharps containers with proven safety
Review the use of SEDs and work towards the target of SEDs being used in no less than 98% of all hollow-bore needle procedures.
Audit the activation of SEDs and set targets such as '100% of SED to be activated after use'
Placing particular focus on processes, medical waste container positioning and training of surgical staff. The Operating Theatre still claims the highest rates of needlestick injuries of any hospital unit.
Change the acceptable norm, especially in the Operating Theatre, reiterating to surgical and nursing staff that "sharps injuries DO NOT come with the job"
Where possible, implement a hands-free sharps passing technique (Neutral Zone) in all Operating Theatre procedures. 
Leadership support is also a vital factor according to a recent study evaluating needlestick injurie trends: 
"Employees who perceived strong senior leadership support for safety and who received high levels of safety-related feedback and training were half as likely to experience blood or body fluid exposure incidents."
 
---
The Legal responsibility of UK Healthcare Facilities 
Proactive sharps injury reduction strategies are required by law. The Health and Safety at Work etc. Act. 1974 places responsibilities on employers to ensure (as far is practicable) the health, safety and welfare of employees. This includes providing a safe working environment in relation to sharps injuries, together with safe equipment, training and instruction on safe systems of work. An additional European directive targeted at the protection of healthcare workers was introduced in May 2010 and transposed into UK regulations The Health and Safety (Sharp Instruments in Healthcare) Regulations 2003
Additional Regulations applicable to sharps injuries include:

Reporting of Diseases Innjuries and Dangerous Occurrences Regulations 2013
Formally report known exposures to blood-borne viruses following a sharps injury.  

Control of Substances Hazardous to Health Regulations 2002
Assess the risk of exposure to biological hazards including blood-borne viruses and putting measures in place to eliminate exposure.

Management of Health and Safety at work Regulations 1999
Assess the risk of sharps injuries from work activities and procedures and provide employees with information and training on the risks and reactive measures of a sharps injury occurring.
The Provision and Use of Work Equipment Regulations 1998
Select suitable equipment (for example sharps containers) and provide instructions on how to use safely.
Health and Safety (First Aid) Regulations 1981
Provide first aid treatment in response to a sharps injury (including out of hours support).  
Safety Representatives and Safety Committee Regulations 1977
Consult with safety representatives on the choice of equipment (for example, safety engineered devices, sharps containers and appropriate PPE or protection)
---
Proactive Measures for Needlestick Injury Prevention can save lives  

In the UK a preventable number of healthcare workers (including nurses) have been diagnosed with potentially life-threatening diseases resulting from a sharps injury. In the last thirty years at least 20 healthcare workers have contracted Hepatitis C with multiple documented cases of HIV transmissions following percutaneous exposure. While the majority of sharps injuries do not result in infections, clinical staff who get stuck can be exposed to months of testing, blood tests and anti-viral drugs while enduring the anxious wait for infection results. The adoption of safer needle devices, sharps containers and commitment to safety processes and clinical training can save lives! To assist your facility in bringing renewed staff awareness around the topic of sharps injuries and preventable strategies, download our sharps injury prevention poster.
References
1.  Gershon RRM, Karkashian CD, Grosch JW, et al. Hospital safety climate and its relationship with safe work practices and workplace exposure incidents. Am J Infect Control 2000;28:211-21
2. A review of sharps injuries and preventative strategies, Journal of Hospital Infection, 2003
Elmiyeh B, Whitaker IS, James MJ, Chahal CA, Galea A, Alshafi K. Needle-stick injuries in the National Health Service: a culture of silence. J R Soc Med. 2004 Jul;97(7):326-7
3. Needlestick Injury in 2008, Royal College of Nursing, 2008
4. NHS statistics, facts and figures. July 2017. http://www.nhsconfed.org/resources/key-statistics-on-the-nhs. There are 254 NHS Trusts in the UK so the estimated cost is calculated to be £127m (£500,000 x 254)