Healthcare Waste Management Guidelines for Liverpool, England
Liverpool, England is a seaport that lies at the juncture of the Irish Sea and the Mersey River, home to over two million residents and the fifth largest metropolitan region in the UK. In addition to being very well known as the birthplace of The Beatles, its history reaches back centuries. Today, Liverpool is also home to a number of hospitals, outpatient centres, oncology centres and ancillary medical services, as well as veterinary and dental facilities.
Knowledge of Liverpool's healthcare waste management guidelines are essential for not only healthcare providers in the region, but serve to protect the general public and the environment.
---
TOPICS WE WILL COVER: 
1 / Healthcare waste management regulations in Liverpool
2 / Medical waste classification 
5 / Hazardous waste duty of care
---


Healthcare waste management regulations in Liverpool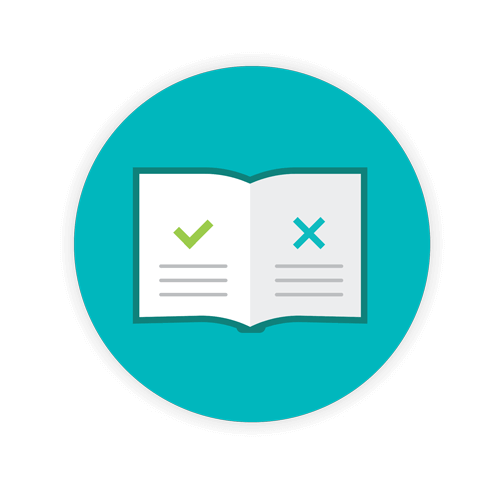 Maintain compliance for healthcare waste management in Liverpool by accessing guidelines of Liverpool's City Council as well as regulations found in the Department of Health publication "Health Technical Memorandum 07-01: Safe Management of Healthcare Waste" for detailed regulations regarding segregation, waste classifications, and processes required for hazardous waste management and disposal.
Hazardous waste in Liverpool also refers to environmental permitting (England and Wales) regulations of 2016. These regulations include a number of acts such as the Environmental Protection act 1990, the Water Resources Act 1991, the Environment Act of 1995, and Environmental Permitting (England and Wales), updated in 2010.
Compliant waste segregation is essential to safety, and disposal of clinical waste requires some research and review of the Health Technical Memorandum. 
---


Clinical waste classifications

Every healthcare professional and employee that works in a facility that generates clinical waste should also be able to identify healthcare waste classifications. This reduces the risk of mixing waste streams that may prove dangerous to not only healthcare workers, but transporters and disposal processes. This is especially important when it applies to clinical waste and/or pharmaceuticals that may be cytotoxic or cytostatic in nature.
Knowing the difference between a pathological waste and a clinical waste, hazardous waste, and an offensive waste is also important in numerous medical care scenarios. Proper segregation, colour-coding for bags or bins is essential, as is the process used to dispose of that waste, such as through autoclaving, incineration, or whether the waste is safe for disposal at an area landfill.
Healthcare waste classifications in clinical scenarios concentrate on the difference between hazardous waste and a non-hazardous waste. However, be aware that clinical waste can fall under either category. For example, clinical waste is defined by waste regulations of the Environmental Protection Act, which can be further divided into three
primary groups:
Healthcare waste that poses a risk of infection (hazardous)
Healthcare waste that compose a chemical hazard (hazardous)
A medicine or a medicinally-contaminated waste that also contains a pharmaceutically active agent (hazardous)
 
Non-clinical wastes are typically deemed offensive or hygiene waste or sharps that have not been contaminated with body fluids or medicines. When in doubt, any clinical waste that even has the potential to pose a danger to anyone handling or coming into contact with it should be considered a hazardous waste.
A number of infectious as well as non-infectious healthcare wastes that have been contaminated with a hazardous chemical is typically classified as a clinical waste. The Health Technical Memorandum provides an example of a bottle of a waste chemical that, when isolated, would not fall under the definition of a clinical waste, even though it might still be hazardous.
It can get confusing, which is why careful review and understanding of the regulations is essential. Details are important. For example, the Environmental Agency states that non-infectious offensive waste can be disposed of in a landfill, while infectious waste is banned.
Medicinal waste is typically treated through incineration. Sharps that have not been contaminated by medicines can be incinerated or disposed of via approved alternative treatments. However, it is essential that any type of treatment and disposal process must also comply with documentation requirements for healthcare waste. 
---


Documentation is a must

Documentation ensures safe movement and tracking of healthcare waste. Documentation also provides clinical waste transporters and disposal entities with specific information regarding the composition of waste, where it's been collected, and who and where it has been collected from. Any hazardous waste must be listed on hazardous-waste consignment notes. Even non-hazardous waste must be accompanied by a waste transfer note. 
---


Dealing with sharps waste

Liverpool City Council defines sharps as a clinical waste. Needles, syringes, lancets, finger- pricking devices, or any sharp object that has the potential, stab, or slash the skin and cause injury is deemed a sharps waste.
The Health and Safety Executive published regulations for employers and employees in regard to safety and use of sharps instruments in healthcare scenarios. In the UK, the sharps regulations adhere to principles of control measures determined by the Control of Substances Hazardous to Health Regulations (COSHH) and require that sharps disposal utilize clearly marked and secure containers that are situated close to their point of use.
Sharp waste management also involves compliant use of colour-coded waste bins and proper collection, storage, and disposal of such wastes. Container requirements are in place for a variety of facilities that include pharmacies, labs, hospitals, and care homes. Proper management and disposal of such in other scenarios can be reviewed on the Health and Safety Executive website. 
---


Hazardous waste duty of care

Every generator of potentially hazardous waste has a duty of care to make sure that hazardous wastes are handled, collected, stored, and if necessary, transported in a way that poses no danger or harm to healthcare providers, clinical waste transporters, patients, the general public, or the environment.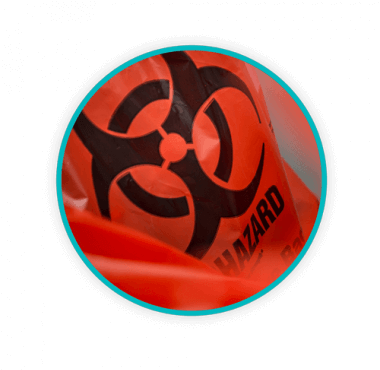 All healthcare personnel in clinical care facilities, regardless of size, should be aware of waste codes and colour-coding requirements of waste streams. Some wastes have more than one classification, which is why it is very important that anyone collecting, storing, or transporting the waste is aware of what is contained in it.
Note: It is illegal to mix a hazardous waste with a non-hazardous waste, and hazardous waste streams should not be mixed together either.
For this reason, classification of wastes is essential at the beginning of the process. It must first be determined whether the waste requires classification, and then through use of identification codes applicable to the different waste streams.
It is also the duty of care of medical waste generators (human or animal facilities) to ensure that waste disposal processes that engage in transport of waste from the facility are also compliant with federal and local regulations.  This "cradle-to-grave" approach means that the clinical waste generator is the sole entity responsible for the ultimate and compliant disposal of waste, even after it has been transferred from the facility. 
---


Following best practices

Best practices along with duty of care protocols will help to ensure a reduced risk of injury or exposure to hazardous materials for healthcare workers. In addition, proper labelling of medical waste containers must be observed in order to maintain compliance. Refer to the Health Technical Memorandum for specifics regarding types and colour of labels and placards that are to accompany collection, storage, and transfer and disposal of different types of waste. 
---


Turn to Sharpsmart for guidance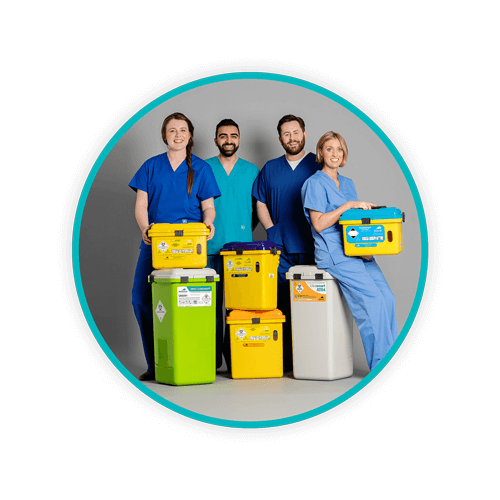 Sharpsmart provides compliant and cost-effective containers, bins, waste solutions and resources for clinical waste generators in Liverpool and throughout the UK. We are dedicated to reducing healthcare waste and ensuring safe management and protection to healthcare professionals, the general public, and the environment. Don't guess. Call Sharpsmart today to maintain compliance with constantly updated regulations and processes for safe handling, storage, and disposal of clinical waste.