Exploring the Environmental Impact of Reusable vs. Single-Use Sharps Containers

Greenhouse gas emissions have been recognised as one of the largest threats to our environment, resulting in climate change and global warming, with devastating knock-on effects to our ecosystems. Back in 2008,UK government acknowledged the negative impacts of greenhouse gases (GHG) on the environment, and in 2015 joined the Paris Agreement, pledging to reduce GHG emissions in order to reach net zero emissions by 2050. This agreement is a global framework to avoid the dangers of climate change by limiting global warming to below 2°C, and pursuing efforts to limit it to 1.5°C. To date, 197 countries have signed the Paris Agreement – with many organisations working to reach net zero before this deadline. The National Health Service (NHS) have pledged to arrive at this goal by 2045, and in 2020, promised to only purchase from suppliers that meet or exceed their commitment to net zero by the end of the decade.
---


Sustainable Innovations in Waste Management

Recent research conducted by Grimmond, T.J., et al, investigated the Life Cycle Carbon Footprint (LCCF) generated in the manufacture, transport, service, and disposal of both single-use sharps containers (SSC) and reusable sharps containers (RSC) in 40 NHS trusts over a 12-month time period. From the results, the authors examine how sustainable reusable containment systems are used as a strategy for reducing greenhouse gas emissions in healthcare settings. 
This study highlights the importance of supply chain sustainability towards achieving the NHS's net zero goal. Hospital trusts that converted from SSC to
RSC reduced the carbon footprint of their sharps waste streams by 83.9%, indicating an inverse association between RSC and emissions.  
Notably, this is an example of a sustainable purchasing decision that can help trusts meet their GHG targets and global warming reduction potentials, with little behavioural change required of employees. To back this up, previous research conducted by Sharpsmart demonstrates that the switch to a reusable waste management partner in a healthcare facility will reduce the number of  disposal containers discarded after single use – resulting in a  reduction of  99%  in container manufacturing.  
This study consistently supports the proposition that converting from SSC positively reduces contributions to climate change, through limiting the need to manufacture new containers, more efficient use of containers, and recycling of materials.  
It is certainly evident that more NHS trusts can make the switch to RSC to support their targets. The UK is on the road to net zero, so maintaining aggressive targets requires these types of changes. It is time we all think about our contributions towards a sustainable, healthy future: one you can't afford to ignore as we seek to build a fairer, healthier world. 
---


Together on the Route to Net Zero

Sharpsmart makes a conscious effort to ensure that its products help customers act responsibly as they work towards reducing emissions and developing a greener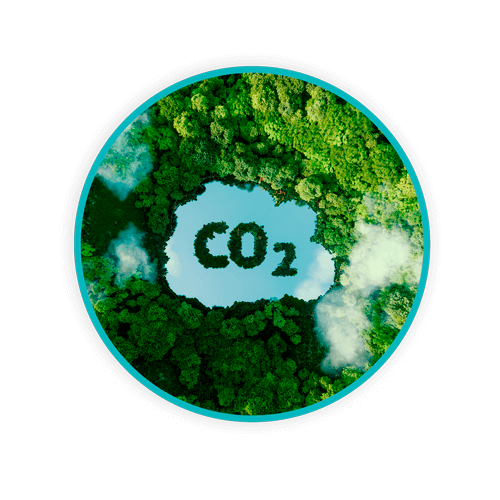 future. Since Sharpsmart's establishment in the UK in 2001, the company has challenged sharps and clinical waste management as a service, a practice that traditionally gave minimal consideration to caregiver safety. That changed with our innovative containers, which have been clinically designed to prioritise safety and sustainability.  
Our national service infrastructure supports hospitals across the United Kingdom, and with years of collective experience and expertise in the clinical space, Sharpsmart is the unrivalled expert in infection risk reduction, sharps management, and infectious waste management solutions – earning a reputation as not simply a 'provider' of solutions, but a true 'partner' to the NHS. If you would like to speak to an expert about implementing a sustainable waste management strategy, get in touch with us directly via the details listed on our contact page, or feel free to fill out this short form and one of our team will get back to you as quickly as possible.