What is Clinical Waste?

Healthcare employees have a Duty of Care to segregate healthcare waste streams in accordance with the Healthcare Technical Memorandum (HTM) 07 01 – Safe Management of Healthcare Waste. This legislation instructs anyone who 'produces, imports, carries, keeps, treats, or disposes of controlled waste is required to fully comply with the 'duty of care'. Within the healthcare industry 'duty of care' implies statutory responsibilities of individuals and organisations. 
If your medical waste is not properly categorised, it can't be properly disposed of, leaving you and your business at risk of fines and penalties.
Clinical waste defined
Clinical waste is commonly defined as a type of waste that has the potential to cause infection or disease. Such waste is generated from healthcare service providers such as GP surgeries, hospitals, independent doctors and clinics or centres, and dental practices. It also applies to veterinary services, pharmaceutical dispensaries, and research and development labs.
Some samples of clinical waste include: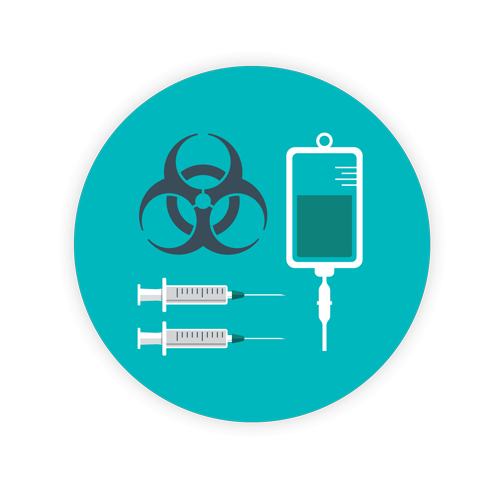 Items contaminated with blood and/or body fluids
Tissue (animal or human)
Syringes and needles, and other items defined as 'sharps' – such as lancets, pipettes, scalpels, trocars, and so forth
Pharmaceutical products and/or drugs
Products or items used in delivery of patient care such as wound dressings, swabs, and soiled personal protective equipment (PPE)
No excuses for improper clinical waste disposal
Familiarity with governmental regulations regarding clinical waste is recommended for healthcare providers. One important document regarding waste classification is written and published under the umbrella of multiple agencies. Among the most common healthcare and related wastes streams include:
'Offensive' waste – non-infectious, non-clinical waste that doesn't contain pharmaceutical or chemical substances but is unpleasant to those who may come into contact with it.
Healthcare 'offensive' waste – A non-hazardous waste that may include items such as outer dressings or personal protective equipment such as gowns, masks, and gloves that are not contaminated with bodily fluids.
Waste medicines, which may classify as hazardous (such as cytotoxic medications) or non-hazardous medicines.
Sharps and related wastes – Sharps waste status is deemed hazardous and may include those contaminated with cytotoxic or cytostatic medicines, other medically contaminated and also non-medicinally contaminated items.
Anatomical waste – may be deemed hazardous, such as infectious waste or infectious items that have been chemically preserved, as well as non-hazardous, non-infectious, and non-chemically preserved anatomical wastes.
Bagged clinical waste – Infectious clinical waste that does not contain chemicals or pharmaceuticals must be placed in an orange bag and labeled as hazardous, as well as infectious clinical waste, which must be placed in a yellow bag.
Safe Management of Healthcare Waste
The Safe Management of Healthcare Waste document published by the Department of Health is the most valuable resource for healthcare facilities dealing with clinical waste. It provides detailed guidance and recommended implementation practices, as well as basic – yet essential – quality and safety standards when dealing with healthcare waste.
These documents stress one of the most important foundations of compliant healthcare waste - knowing the difference between offensive, hazardous and non-hazardous clinical waste.
Importance of offensive waste segregation
Offensive waste is defined by the HTM as "waste that is non-infectious but may cause offence due to the presence of recognisible healthcare waste items, body fluids, or odour'. Offensive waste is deemed non-hazardous, non-clinical and includes:
As per the same document, hazardous clinical waste includes three categories of material:
Any healthcare waste which poses a risk of infection;
Certain healthcare wastes which pose a chemical hazard;
Medicines and medicinally-contaminated waste containing cytoxic/sytostatic or mutanagenic properities
Compliant waste segregation is an essential foundation of healthcare waste management. Benefits are numerous and include:
What about sharps? The International Organization for Standardization provides guidance when it comes to protection from sharps injuries. This regulation offers recommendations for single-use sharps containers, such as:
Penetration resistant
Dominant colour for medicinal products (such as yellow)
Leak-proof
Resistance to spilling
Another important resource is the EU safer sharps directive which emphasizes that employers have a responsibility to protect employees against needlestick injuries. The regulations specify that "all employers are required under existing health and safety law to ensure that risks from sharps injuries are adequately assessed and appropriate control measures are in place."
Avoid fines and penalties for non-compliance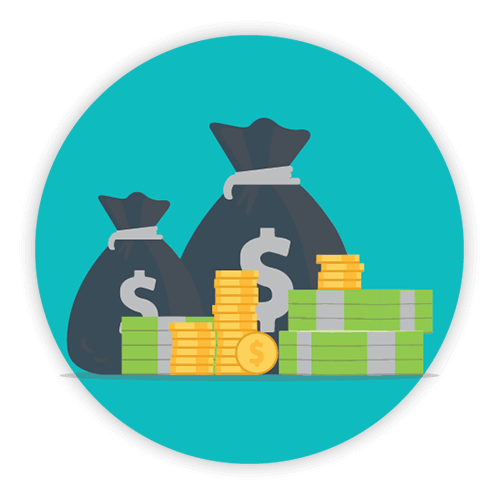 Unfortunately, common medical waste violations occur when staff are not trained properly in healthcare waste management. Several reasons include:
Failure to properly segregate medical waste in a healthcare environment
Lack of effective methods in place for approved and compliant segregation processes, including medical waste removal
Deficiencies in training staff in separation, handling, and disposal of medical waste
Non-compliant medical waste disposal methods
Know the regulations to maintain compliance and avoid fines and penalties. Fines of £5000 as well as audits and sanctions of the Care Quality Commission may be imposed.
Sharpsmart focuses on safety
Maintaining compliance can be challenging. Sharpsmart is dedicated to ensuring the safety of healthcare providers in all fields of medical practice and care. We ensure that our products and services are compliant and reduce risks of needlestick injury and infectious waste exposure in the healthcare workplace. For more information about healthcare waste compliance, contact us today.